Hospitality
Communications Solutions For Hospitality Industry

E-Z Tel inc. is a leading provider in telecommunications systems for the hospitality industry. The engineering team at E-Z Tel inc. can design and deliver advanced communications that improve the guest experience, enhance operations, improve customer service, and create new revenue streams. The foundation of this solution starts with Mitel line of PBX and IP telephone systems. Long a choice of hoteliers, Mitel telephone systems have hospitality-specific feature sets and easily integrate to existing property management systems. Our company has over 30 years of experience serving the hospitality markets with an outstanding track record for providing high quality installation and service to its customers.
E-Z Tel inc. Solutions for Hospitality Provide: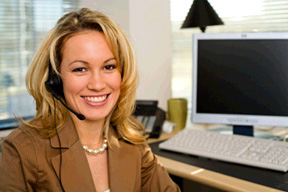 Investment protection to properties knowing that Mitel Networks guarantees that they will have a cost-effective way to move forward to next generation of communication solutions.
Benefits to staff with ability to enjoy transparent mobility anywhere on premises to better serve guests.
Seamless integration with existing property management systems.
Hospitality-specific feature sets.
Enhanced workforce mobility through easy to deploy in-building wireless voice and data communications.
Improved safety and security through digital video recording solutions.

HOSPITALITY NEEDS
Reduce costs and increase staff efficiencies
Enhance customer experience
Revenue generation

MITEL HOSPITALITY SOLUTIONS
IP solutions that leverage a single infrastructure for converged services like voice, video and data
Seamless integration with most third-party applications like PMS, call accounting and analog guest room phones
Applications that enable staff to spend more time serving customers
Desktop and WiFi phones and consoles that are intuitive and easy to use, enabling staff to be more professional when handling calls
Hospitality-specific feature sets
Flexible hardware and software solutions to meet the needs of the hotel vertical
An intelligent migration path to protect your existing and future investment